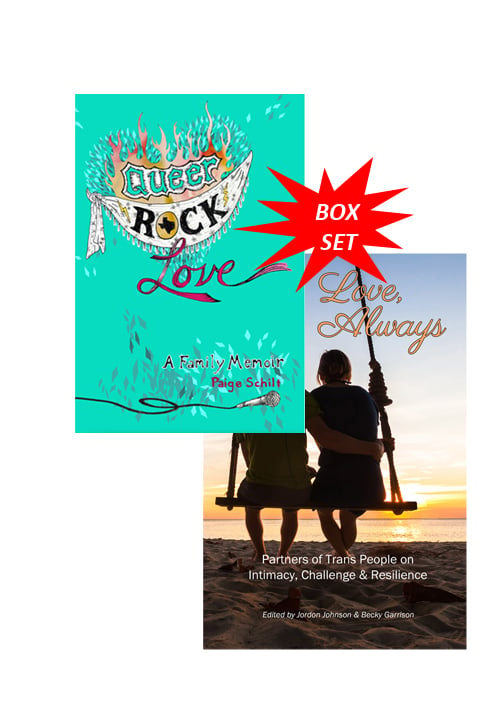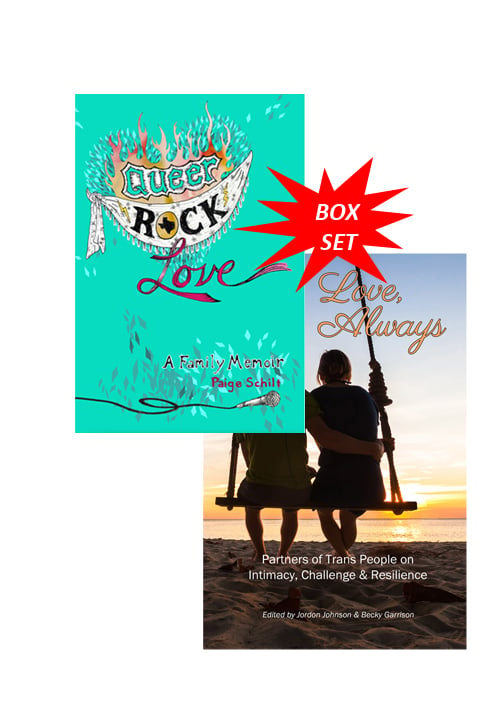 BOX SET QUEER ROCK LOVE - LOVE ALWAYS
$32.00
DESCRIPTION FOR QUEER ROCK LOVE:
What happens when an introverted feminist academic tosses off her big black nerd glasses and succumbs to a brutal crush on a hard-rockin' Texas boygirl? Paige Schilt's journey introduces her to Southern belles, singing sperm donors, gay evangelicals, and tattooed sub-cultural kinfolk. A unique tale of family, illness, and resilience, Queer Rock Love reminds us that our trials and tribulations can sometimes become powerful sources of community and connection.
DESCRIPTION OF LOVE ALWAYS:
In over 50 essays, letters, and poems, readers hear from those who often receive little airtime in popular culture: The partners of transgender people.
In this first-of-its kind collection, we catch glimpses of love, strife, and growth from those who witness and support gender transition, even as they themselves are going through their own transition in seeing gender, labels, and their own selves.
$35.00